Open Today!
Sales:
9am-8pm
|
Call us at: 732-994-6098
Pre-Owned Vehicles
75
Pre-Owned Vehicles in stock
15+
Vehicle Brands to choose from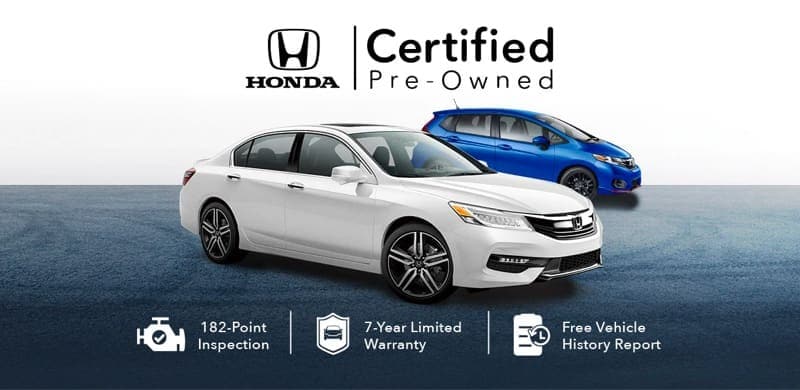 Certified Pre-Owned
Nothing compares to the quality of a Honda. No other program comes close.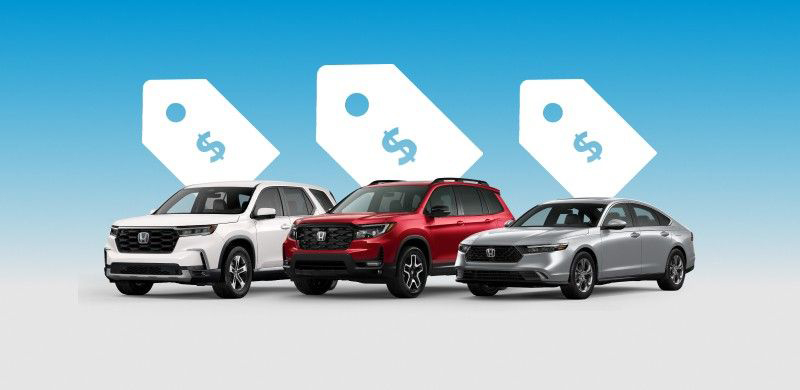 Current Offers
See this month's featured current offers going on now on new Honda vehicles.
Our Reviews
Good experience from start to finish. Only issue I had was that when I scheduled a test drive with a specific model of vehicle, Jodi told me they would have one for me to try. I show up to my appointment and they don't have the exact model. They have the most expensive model of the car I want. I would have preferred if she was on honest on the phone about that. I know they just wanted to get me in the door and figured a similar model of the same car I wanted was acceptable to get me there. Aside from that, good experience.
Nice people, very professional staff everything was very quick and smooth-I like this place
I would go back and buy another car from Joe, he was amazing and went over and beyond. Great guy and made the process easy.
Did not deal with Al Cunha or meet him, First contact was Lauren over the internet, set up appointment for Sat Am meeting. Sales Manager was Nick Salerno, who spoke to me first when I came in. He said he was sure they had the car on the lot as it just came in the night before. He has Danny Patel the salesmen get the car for a test drive. Mr Patel took time to show me the car and for a test drive, It had 5 miles on the clock. Walk around the car to be sure of no damages etc as that can happen, all was good. We then sat down to work the numbers, after a while we had made deal. After all paper work signed and check for balance due give to finance department to close the deal was done. Please note no pressure to up sell anything from finance man who name I missed, but he was very nice. Danny Patel then walked me my new car and when over everything and pair my phone to the car. I was give all the paper work, temp plates mounted, my old plates all bag up for me as I will reuse them when my new registration comes in , My Temp registration, temp insurance card was with the paper work. The sale was on Sat and on Monday Mr Patel called me with follow up about the sale. I felt this dealer did a good job and Mr Patel knows how to treat a car buyer.
I had an out of this world experience at Honda Universe. Yvette couldn't have made the process any smoother; very knowledgeable and personable, she will do good by you and work up a fair deal. I'm very pleased with the car that I left with and am even happier that the deal came from the right people. Yvette and Honda Universe is truly the best in the game!
From start to finish Yvette was amazing! I wouldn't go elsewhere. Thank you Honda
All made the auto buying experience smooth and efficient for my wife and me. Very accommodating.
The only dealership to actually take the time to help you & suggest the best deal for you. I didn't like the passport at first but having it for the last 4-5 days now it's been such a smooth ride. I'm happy with my purchase
Very friendly and knowledgeable staff. The process was quick and I didn't feel pressured at any point.
I needed a part for my son's Honda Civic and Rob was extremely helpful, took his time and answered all my questions and got me exactly the right part in a few days. If I didn't have Rob helping me I'm sure the results would not have been the same.
Classy outfit at Honda Universe. Yvette is the sales person of the year as she knows how to get things done in a timely and efficient manner. The rest of those we dealt with were all top notch as they not only knew their jobs efficiently, but were eager to LISTEN to questions and concerns. Nick Salerno is a gentleman who actually sets the tone by making us feel "At Home." I recommend Honda Universe to EVERYONE in the market for an automobile.
What an amazing group of people at Honda Universe. They make buying or leasing a car easy and pleasurable without stress or pressure! My husband has always leased his Accords here, and I always wanted to be part of the Honda Family, knowing what great vehicles they are. So happy with my purchase and the experience, thanks to Sue, Rahsaan, Nick, and Corey. They went over and beyond to get me exactly what I wanted at the price point I could afford.
They were friendly and accommodating and worked with me to get me exactly what I wanted. I have worked with them before, and I would definitely work with them again and recommend them to others.
Always an amazing experience at Honda universe. They always work to get me the best deal possible and get me out the door with the car that I want at a price I can afford.
Always a pleasure from start to finish. Knowledgeable sales staff. Finance gentleman Mike very helpful. Customer service and service department alway the best. My 4th car with them. Wouldn't go anywhere else
The team at Honda Universe made my buying experience smooth and enjoyable! Thank you all!
Honda universe is very friendly helpful and knowledgeable I dealt with Matt vanpelt this time as my salesman as its my second time going back to Honda universe he was excellent as all the staff are. I would recommend them to everyone they understand your situation and help you they don't just dismiss you like other dealers.
I honestly have the dream team with Nick Salerno, Neil Goldstein and Lisa Barritta. From sales to finance and service this team is Excellence at it's finest. The easiest car leasing experience I have ever experienced. I have leased two cars from this dealership and have had the dream team both times and I will not go anywhere else.
The service was amazing. They made the process quick and painless. Great experience thank you
Thanks a lot Joseph for making the process so smooth and quick for me. I arrived very late when the showroom was about to close for the day. But Joseph made sure he gave me the time I needed, explained me everything and gave me the best pricing possible for the car. Definitely will be recommending Honda Universe to my friends for future. Thanks a lot Rahsaan for helping out close the deal and making the entire experience so nice with your skills. Thank you Corey for assisting with the paperwork. Great Job Honda Universe Team!!
Michael, Yvette and Corey were awesome, extremely helpful answered all my questions, they were patient and very informative. I told Mike want I wanted and he did not try to sell me anything different. Yvette delivered the car, she was extremely helpful in setting it up to my preferences. Great service I would recommend to anyone.
Very efficient, great salesman, would recommend to anyone. Down to earth and very friendly. And the coffee isn't to bad!
Yvette was wonderful! She was informative without being" pushy". Her professional and friendly manner really made the experience a good one!
I bought 2023 Honda CR-V Hybrid a couple of weeks ago. It was a good experience, they offered one of the competitive prices in NJ
We had a wonderful experience at Honda Universe. Nick and Yevette were great! We knew the exact car model/ color that we wanted and Honda Universe didn't give us the run around or try to sell us on something else. They simply made us a great deal, tracked down the car from another state, and was able to get it to us faster than any of the dealerships closer to where we live. Fantastic experience.

Welcome to Honda Universe
Are you in the market for a new or used Honda vehicle? With an impressive selection of sedans, SUVs, and trucks for you to choose from, Honda Universe is your local Honda dealership in NJ where you can find the latest models at driver-friendly pricing. We want to be the first choice for Freehold drivers looking for quality Honda vehicles. When you see our large inventory paired with our new vehicle specials and pre-owned vehicle specials, we're sure you'll discover the perfect Honda model for your needs at a price that's right for your budget. Contact us today to test drive one of our Honda vehicles at our Honda Dealer near Toms River!
Finance & Maintenance Services
When you're ready to start the car buying process at your local Honda dealer near Wall, NJ, you can depend on the expertise of the sales professionals at our finance center. They will work with you to find a financing or leasing plan to suit your budget, and get you into the vehicle you want at a budget-friendly price! If you choose to add accessories or a protection package to your Honda purchase or would like assistance with your loan or lease package, our finance professionals are ready to help you!
Our Honda dealership in NJ has a state-of-the-art service center to accommodate all of our customer's automotive needs. When you purchase your new Honda vehicle at Honda Universe, you'll receive quality maintenance and services from us for mile after mile. Easily schedule your service appointments online and browse our service specials to save on your next visit.
Shop the Honda Universe Inventory Today
Whether you're in the market for a new or used Honda vehicle, we hope that you'll choose Honda Universe - your local Honda dealer near Toms River! Contact us today to schedule a test drive and see our wide selection of models and amenities. We want to help you find the new Honda vehicle that is perfect for your daily drives!
Get Directions To Honda Universe