What is the Difference Between Lease vs. Buying?

When you've found that new or used Honda that fits your Freehold lifestyle, there's still the question of which finance plan works best for you. When you're asking yourself, "Should I buy or lease?" there can be a number of factors to consider. Each has their own unique benefits for your Toms River commutes and budget. While leasing might suit a student best, buying may fit a Jackson parent a little better. Explore the full array of differences in lease vs. buying with the experts from Honda Universe.
Benefits of Buying
Ability to Sell: Because buying can act as a long-term investment, you'll have plenty of options. If you're looking to upgrade to that new Honda you've had your eye on, you can easily trade-in for a price you think is fair.
No Mileage Restrictions: Do you prefer to take long road trips or live a little further away from work? When you buy, you'll have no mileage limitations, unlike with leasing.
Total Ownership: When you own your vehicle, it means you can fully customize it with any upgrades or accessories you desire through our parts department at any time!
Financing Options: When you're trying to answer, "Should I buy or lease?" consider that financing is more common, and it's more straightforward. And there are many options for all types of credit, which also means you may be able to refinance over time to get a better deal.
Less Cost Over Time: While a car may cost more money up front, because of a down payment, over time the savings are significant. Once you've paid off your loan, with regular service and upkeep you'll have much less costs over time.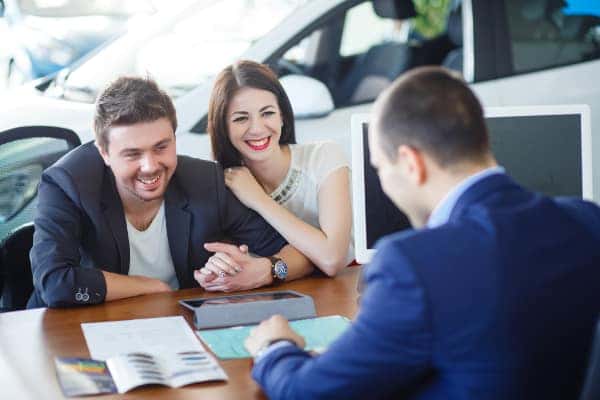 Benefits of Leasing
High Approval Rate: A lease often means it is easier to get approved than with buying a car outright, which can be a huge advantage for those with less-than-ideal credit or no credit at all.
Lower Payments: Due to down payments and sales tax, most drivers will pay less up-front than a financed vehicle because depreciation is already factored into your cost.
Flexibility: Since a lease only lasts a few years, after your contract is up you can easily drop off the keys and trade your vehicle in for a new model without a problem. In many cases you can even convert your lease into a financed plan at many dealerships.
Great Coverage: A lease contract usually runs the length of a bumper-to-bumper warranty plan, which means most maintenance and repairs are generally covered in your particular lease plan.
Options: For those who are truly inspired by the newest features and latest innovative technology that Honda brings to the incoming models.
Your Finance Experts at Honda Universe
For all of your buying and leasing questions, our finance department experts in Lakewood are ready to help you on your next journey. Stop by to test drive your favorite Honda, and contact us for more car buying tips to learn more about the car financing process, like how to trade-in your current vehicle.