Things to Do Outdoors in Lakewood, NJ

If you're looking for outdoor recreation near Lakewood and Toms River, Lakewood has a lot to offer whether you want to enjoy some team sports, set up for a family picnic, or just relax. For kids, you'll find more than a dozen playgrounds, lots of softball and baseball fields, and four soccer fields. Hikers will enjoy a variety of nature trails, and there are boat rentals for those who like fun activities on the water.
Lake Carasaljo
Route 9 (River Avenue) Located in the center of town near the Victorian shopping area, Lake Carasaljo has a perimeter of 4.5 miles. Visitors enjoy all that lakeshore with activities like fishing, swimming, bicycling, running and picnicking during the warmer months. In winter, it becomes an ice skating destination!
Atlantis Golf Course at Ocean County Parks
261 Country Club Boulevard Little Egg Harbor, NJ 08087 This par-72 championship course offers a scenic view and plenty of tricky play. After a full 18 holes, you'll probably feel like sitting down for dinner at Cuisine on the Green, Atlantic's full-service restaurant on the premises. If you're competitive, Tournaments are held on Thursdays during the months of May, June, September, October.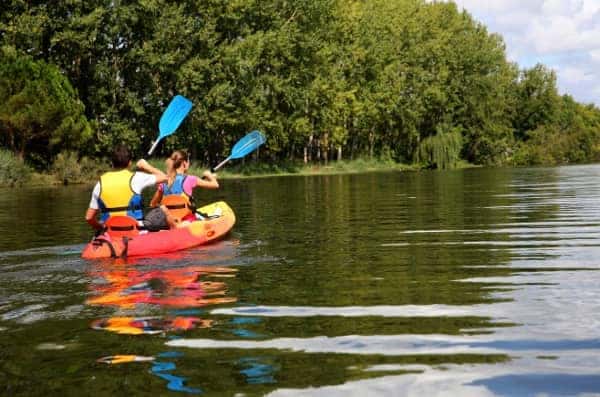 Cloverdale Farm County Park at Ocean County Parks
34 Cloverdale Road Barnegat, NJ 08005 (609) 607-1861 This newest addition to the Ocean County Dept. of Parks and Recreation has been continuously run as a cranberry farm since the late 1800s. The cranberry bogs are also home to wildflowers, birds, and a host of other flora and fauna — a great opportunity for photographers!
Pine Park
500 Country Club Drive, off County Line Road (Route 526) Pine Park's 149 acres boast campgrounds and picnic areas, plus facilities for basketball, handball, and tennis. The large amount of space enables them to serve the community with special events.
Eno's Pond County Park at Ocean County Parks
330 East Lacey Road Lacey Township, NJ The observation deck at Eno's Pond provides a perfect vantage point for nature fans and birdwatching. You'll also find nature trails, open playing fields, and volleyball nets, as well as grills for your picnic fare.
Stop By Honda Universe Lakewood for a Test Drive
At Honda Universe, we're proud to offer financing deals on a wide variety of quality used Hondas and new vehicles, like the All-New 2019 Honda Passport. Contact us to schedule a test drive, and head down to our showroom to see out full inventory today!
More from Honda Universe
Lakewood and Toms River roads are made better when you're behind the wheel of not only a fuel efficient sedan, but also one that can keep you safe. That's why the 2020 Honda Accord Sedan was put through rigorous crash safety tests to determine how it would hold up in the event of a collision. The…

If you're looking for a reliable SUV that comes with the power and space you need to keep your Lakewood and Toms River commute at its best, then any of the 2020 Honda Pilot trim levels are sure to be up to the task. This impressive Honda SUV lineup delivers everything you'll need for your travels…

A fully loaded SUV can make all the difference to your Lakewood and Toms River commute, and you're sure to have everything you need behind the wheel of a new 2020 Honda CR-V. This impressive lineup features two strong engine configurations, a continuously variable transmission (CVT), and a powerful 1,500-pound towing capacity. But that's not all….