Family Fun Activities Near Lakewood, NJ

Among the biggest challenges of parenthood is finding enough fun things to do in New Jersey to keep the kiddos active. At Honda Universe, we do in fact do more with our time than just sell amazing cars. Below, we've compiled a list of some of our favorite attractions throughout the state of New Jersey in the hopes we can help other Freehold-area families keep busy on the weekends, and during school vacations. Take trips in your Honda Pilot or Honda CR-V to the below museums, parks, and gymnasiums, then stop by Honda Universe to let us know what you think of 'em all!
Insectropolis
All hail our bug overlords! For curious kids and parents who aren't grossed out by spiders, Insectropolis (1761 Route 9) in Toms River is a blast. Insectropolis endeavors to inspire kids and adults alike to have a greater appreciation for bugs and their place in the world. The dedicated and razor-sharp staff are your guides to a world of thousands of (some would say) beautiful and (some would say) bizarre insects from around the globe. Bug-themed cities, computer games, and many, many living insects are just some of the ways children can interact with the bug world. Pet a tarantula, millipede, and a hissing cockroach—or watch from afar.
Pump It Up
Pump It Up (1920 Swarthmore Avenue) is a birthday mainstay in Lakewood that is guaranteed to wear the kiddos outs. Call 'em what you want—bounce houses, bouncy castles, etc.—the bouncing apparatuses are a blast. Whether you're stopping by during a free bounce to get rid of a little excess energy, are at a party playing balloon games, or at a lights-out, glow-in-the-dark party, Pump It Up will not disappoint. Keep an eye on the calendar, as they have several fun events a month, from Ice Cream Jump days to Parents Night Outs.
Allaire State Park
Hiking and biking along the beautiful Manasquan River, along with the antique enginuity of steam trains, make Allaire State Park (4265 Atlantic Avenue) a unique and must-see attraction. Along with the Pine Creek Railroad, Allaire State Park is also known for its historic 19th-century iron making town, Allaire Village. Visit the general store, blacksmith shop, carpenter's shop, and more in the once-bustling turn-of-the-century town. Or take the kids on a relaxing canoeing trip on the Manasquan River where they can admire the 200 plus species of wildflowers, trees and plants.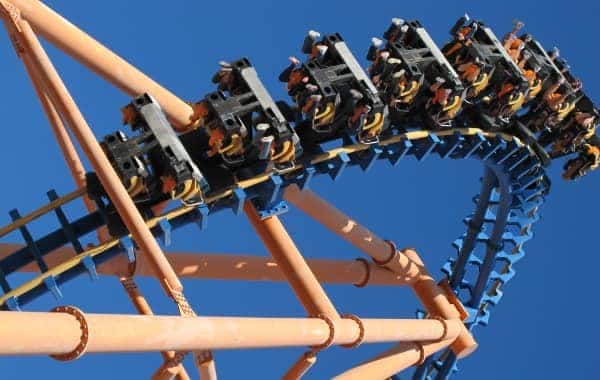 More Fun Things to do In New Jersey
There are too many fantastic activities in the Brick area for us to detail in full, but here are a few more of our favorite things:
Family Fun with Honda Universe
Did we miss your kids' favorite attractions? Simply reach out and let us know! We're always looking for more art museums, live music, and day trip ideas to entertain ourselves and our families at Honda Universe. Better yet, stop by and tell us in person. You can also learn more about things to do around Lakewood  and the best parks in Lakewood or check out model features such as the Honda Pilot towing capacity. That way, you can test drive the roomy and efficient Honda Civic Hatchback!
More from Honda Universe
  How much can a 2021 Honda Pilot tow? The Honda Pilot towing capacity reaches 5,000 pounds when drivers upgrade to the AWD system. Whether you're headed out on a Freehold weekend adventure or a cross-country road trip, the Honda Pilot has the power and capability to help you pull your boat, trailer, or…

How much can the Honda CR-V tow? The soon-to-be released 2022 Honda CR-V towing capacity is 1,500 pounds as standard, and its maximum payload capacity comes in at 850 pounds. These numbers make it a standout option in the segment. Learn more about the CR-V towing capacity, and find out how these numbers can translate…

The Honda Accord is a popular commuter sedan in Jackson due to its suite of interior features and powerful performance. In addition to keeping you comfortable and entertained on your commute, the Honda Accord can also be customized to match your personal style with the 2021 Honda Accord color options. Whether you prefer to stand…