Used vs. Certified Pre-Owned Vehicles

You're probably wondering, what is a "Certified pre-owned" vehicle? CPO is a designation given to certain used cars that pass an automaker's rigorous quality assessment. Think of it this way, all certified pre-owned vehicles are used, but not all used vehicles are certified pre-owned. Regular used automobiles are nothing special. They usually aren't thoroughly inspected like CPO vehicles, and they don't offer the same perks and privileges. Honda Universe highly recommends buying CPO vehicles. Here are the major differences between CPO vs used vehicles.
You can buy a used car from any private seller in Lakewood but CPO models are only available through authorized dealerships.
Buying CPO is typically a little more expensive upfront than buying used because you're getting a late-model vehicle that's inspected and warranty-covered. But in the long term, it could save you serious repair costs.
Unlike used, CPO generally comes with special benefits, such as roadside assistance.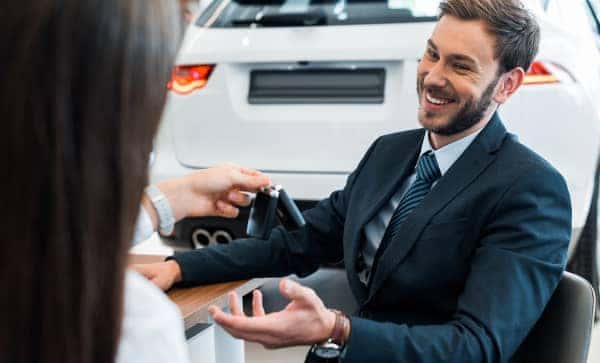 What Are Some Certified Pre-Owned Benefits?
CPO benefits vary, depending on the automaker. HondaTrue Certified is currently available on 2014 to 2020 Honda models and is one of the top extended warranties in the industry. All CPO vehicles must be no more than six model years old and it must pass a rigorous multi-point inspection carried out by a Honda Certified Technician. After you purchase a CPO, you'll get the benefits of a dependable late-model vehicle, along with:
7 years/100,000 miles extended warranty (For vehicles purchased within New Vehicle Limited Warranty period: extends New Vehicle Limited Warranty to 4 years*/48,000 miles.
For vehicles purchased after New Vehicle Limited Warranty has expired: Honda Certified Vehicle Limited Warranty of 1 year*/12,000 miles*from delivery date).
Up to two complimentary oil changes within the first year of ownership
90 day free trial on SiriusXM
24/7 Roadside Assistance
And more!
Is There any Drawback to Buying a CPO Vehicle?
The only possible drawback of purchasing a certified pre-owned vehicle is that it will probably cost a bit more upfront than a vehicle that's not certified. However, in the long term, you'll likely spend less on repairs. Besides, think about the added peace of mind you'll have when driving around Freehold. Also, it's like getting a new car but at a better price!
Find Your Next Certified Pre-Owned Vehicle at Honda Universe Today
Now that you better understand the benefits of CPO vs used vehicles, if you live near Toms River, find your next CPO car at Honda Universe. Our helpful and friendly team will assist you in finding the perfect vehicle for you and even show you more information on how to find a good interest rate on a car loan, leasing vs. buying, negotiating a lease buyout, extended warranties, and comprehensive insurance. Contact us today.
More from Honda Universe
  How much can a 2021 Honda Pilot tow? The Honda Pilot towing capacity reaches 5,000 pounds when drivers upgrade to the AWD system. Whether you're headed out on a Freehold weekend adventure or a cross-country road trip, the Honda Pilot has the power and capability to help you pull your boat, trailer, or…

How much can the Honda CR-V tow? The soon-to-be released 2022 Honda CR-V towing capacity is 1,500 pounds as standard, and its maximum payload capacity comes in at 850 pounds. These numbers make it a standout option in the segment. Learn more about the CR-V towing capacity, and find out how these numbers can translate…

The Honda Accord is a popular commuter sedan in Jackson due to its suite of interior features and powerful performance. In addition to keeping you comfortable and entertained on your commute, the Honda Accord can also be customized to match your personal style with the 2021 Honda Accord color options. Whether you prefer to stand…